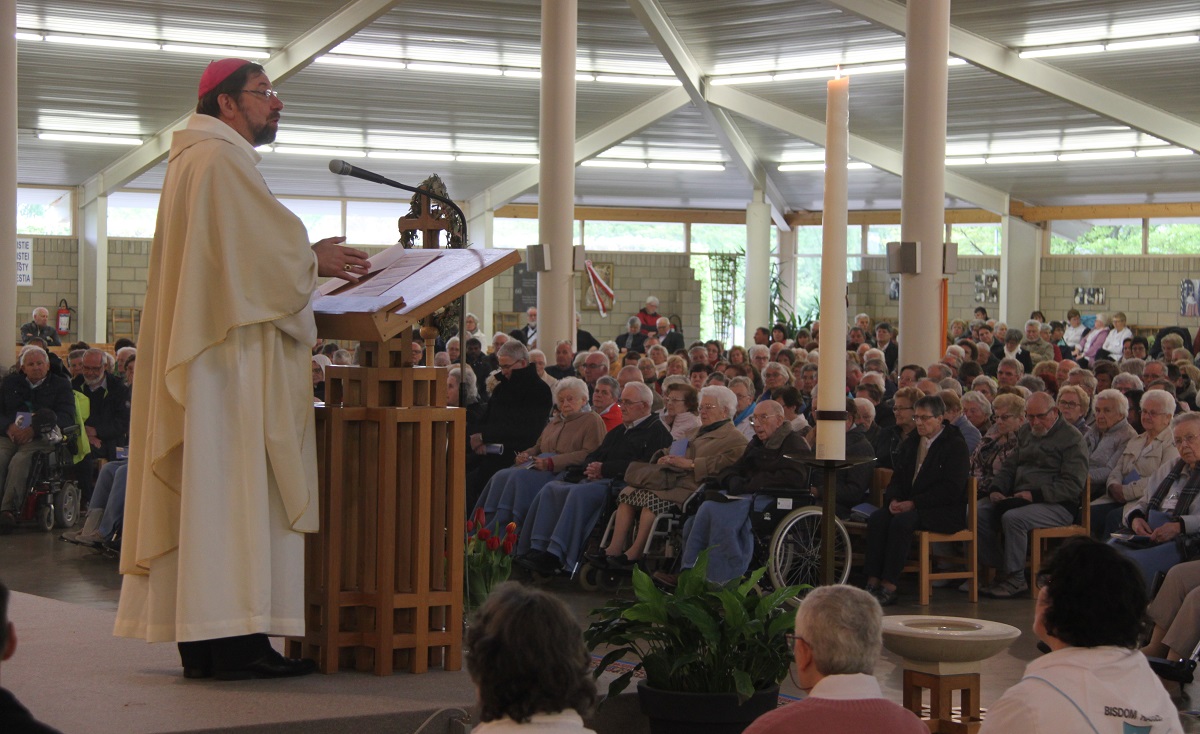 Les nations fêtent Marie à Banneux !
Le sanctuaire de la Vierge des Pauvres à Banneux se prépare à accueillir encore une fois une foule de pèlerins de nombreuses nations. Car pour beaucoup, le « 15 août » est une fête mariale incontournable : impossible de ne pas se rendre dans un sanctuaire pour honorer Marie.
Les Kosovars, qu'ils soient chrétiens ou musulmans, avaient l'habitude de se rendre à Letniça (au sud-est de la Serbie). Expatriés à cause de la guerre civile des années '90, ils se sont mis à la recherche d'un lieu qui les accueillerait : leur choix s'est porté rapidement sur Banneux. Il semble que ce soit le nombre impressionnant d'ex-voto (de petits carrelages qui remercient Marie d'avoir exaucé une prière qu'on lui avait confiée) qui ait été décisif dans ce choix. Banneux est devenu the place to be, le lieu où il faut se rendre absolument pour s'assurer les bénédictions du ciel.
La présence d'une foule bigarrée donne une touche unique à la fête de l'Assomption à Banneux : retrouvailles et prières, barbecue et eucharistie, convivialité et dévotion mariale font bon ménage le 15 août !
Programme :
Mardi 14 août de 20h à 24h : soirée d'adoration à la chapelle du Message
Mercredi 15 août :
8h30 : Messe en français
10h30 : Messe internationale présidée par Mgr Delville, évêque de Liège, avec la participation de la chorale Kristo Bolingo
11h15 : Messe en français
15h : Bénédiction des malades (en plusieurs langues)
16h : Messe en français.
17h30 : Chapelle orthodoxe : Fête de la Dormition de la très sainte Vierge Marie : office de prière et acathiste à la Mère de Dieu, onction de l'huile sainte. La chapelle sera ouverte à partir de 15h
20h : Procession mariale aux flambeaux (en plusieurs langues)